Prof. Azza Saleh RADWAN:
MARC Ambassador
Egypt
A Prof. of Clinical and Chemical Pathology at Theodor Bilharz Research Institute (TBRI) in Egypt, holding Diploma in TQM in Healthcare from AUC and an International Certificate in Research Ethics from USA. She is the Coordinator of the Egyptian Network of Research Ethics Committees (ENREC) and Member of the Technical Committee of RDIC-BEST. She is General Secretary of TBRI – IRB and the RDIN Focal Point at TBRI. Prof. RADWAN organized, actively participated in more than 40 international, regional and national workshops and conferences in her specialty and in research ethics. She is a teacher for Research Ethics in the program of the Scientists Next Generation: "SNG" brought by The Academy of Scientific Research and Technology (ASRT) in Egypt. She is also a reviewer in Eastern Mediterranean Health Journal. She participated in several projects and published more than 20 papers in the last 10 years. She is now part of the MARC team as the Ambassador for the project in Northern Africa.
Boitumelo Mokgatla
Manager MARC Project and Research Ethics Web
Botswana
Mapping African Research Ethics Capacity (MARC), Botswana
(joint programme of COHRED and University of Kwazulu Natal, South Africa)
Boitumelo is responsible for managing the MARC Project. Her tasks include: implementing the mapping of research ethics capacity and research ethics capacity building efforts in Africa; making the information available through a web-based platform (Health Research Web), encouraging use of this facility by all stakeholders concerned; facilitating interactions and discussions needed to develop shared standards for research ethics committees in Africa and providing regular project communication.
Boitumelo's immense interest in health research and research ethics has made her the first Botswana citizen to be awarded the SARETI (South African Research Ethics Training Initiative) masters scholarship. In 2009, she was awarded the best SARETI masters scholar prize.
She served in the Public Health sector for five years, based at Princess Marina Hospital in Botswana. Post her SARETI training, Boitumelo has made noteworthy contributions in the health research field to the Botswana Ministry of Health, and Princess Marina Hospital, where she served as a member of the National Health Research Ethics committee and hospital research coordinator respectively.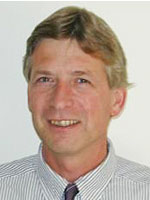 Prof Carel IJsselmuiden, MD, MPH, FFCH(SA)
Director Council on Health Research for Development (COHRED)
South Africa
Carel is a public health physician and epidemiologist. He has worked in rural medicine, peri-urban and urban health care and environmental health services, as well as in academic public health education and research ethics training. He has also published in various areas in applied research and public health. Carel was the founding Director of the University of Pretoria's School of Health Systems and Public Health until his appointment as COHRED Director in January 2004. Prof. IJsselmuiden, as COHRED Director, is ex-offico member of the Board.
Prof Doug Wassenaar
MARC Ambassador
South Africa
Douglas Wassenaar is the director of SARETI – the South African Research Ethics Training Initiative, which is a NIH/Fogarty-funded research ethics training programme. SARETI aims to build capacity in Africa for the ethical review of research with human participants by offering Masters Scholarships in Research Ethics. He is a Co-PI on the UKZN/Fogarty Medical Education Partnerships Initiative (MEPI) to build and retain research capacity at UKZN. He is the Co-PI on an EDCTP sponsored project called MARC which is mapping all Research ethics committees and drug regulatory authorities in Africa. He is coordinator of the WHO-UNAIDS sponsored African AIDS Vaccine Programme's (AAVP) Ethics Law and Human Rights (ELH) Working Group, which aims to coordinate African partners working towards an ethical-legal support framework for HIV vaccine trials in Africa. He is a member of the WHO/UNAIDS Vaccines Advisory Committee. He is a consultant to the HIV AIDS Vaccines Ethics Group (HAVEG) of the South African AIDS Vaccines Initiative (SAAVI) and an advisor to several African research and ethics programmes. He is chair of the UKZN Biomedical Research Ethics Committee (BREC) and the HSRC Research Ethics Committee and is professor and acting deputy head of the School of Psychology at the University of KwaZulu-Natal. He has published in research ethics and his professional fields of interest (suicidology and eating disorders), and has presented over 50 international papers and workshops on aspects of research ethics.
Ms. Evelyn Anane-Sarpong MPH, MSC, BA
MARC Ambassador
Ghana
Ms. Anane-Sarpong is a research ethics educationist at the School of Medical Sciences of the University of Cape Coast, Ghana. She has previously worked as local advisor on ethical issues to some international research projects and taught research ethics, on voluntary basis, to Medical students at the Kwame Nkrumah University of Science and Technology (KNUST). She has also organized local training seminars on research ethics for health professionals in Kumasi. Ms. Anane-Sarpong has experience in the administration of ethics committees, ethical review of research protocols and counseling about ethical issues.
She received her BA (Hons) and MSc Degrees from KNUST and has an MPH in Health Research Ethics from the University of Pretoria, South Africa. She was recipient of the Best Masters Student: SARETI 2007 award. Her topmost interest currently is in helping build local capacity in research ethics.
Mary Kasule
MPH, MSc & PGD International Research Ethics
MARC Medicines Regulatory Authorities Senior Research Officer,
Uganda
Before joining Botswana Ministry of Health, I worked as a lecturer at various Institutes of Health Sciences in Botswana. In 2008 I joined the Ministry of Health in Botswana as a Principal Research Officer in the Research Division, which is the secretariat to the Botswana National Ethics Committee responsible for the oversight of all health and health-related research conducted in Botswana. I also serve as a member of the University of Botswana IRB.
In 2009 I obtained a Post Graduate Diploma in International Research Ethics from the University of Cape Town through the IRENSA project. I have attended short courses in bioethics and clinical trial auditing. My interest in research ethics mainly focuses on informed consent which forms part of my PhD study. I have been actively involved in strengthening research ethics capacity in Botswana through establishing new IRBs, Community Advisory Boards and training the new members. I have also established collaborative networks with the University of Pennsylvania, Havard School of Public Health, Baylor College of Medicine, and the Center for Disease Control to strengthen ethics capacity and review of protocols in Botswana. Iam a Project Coordinator for an EDCTP project awarded to strengthen Botswana ethics capacity in collaboration with the University of Stellenbosch- South Africa, University of Botswana and Makerere University- Uganda. I have participated in the drafting of the Botswana Human Research Bill, Standard Operating Procedures and Research Guidelines.
Odile Ouwe Missi Oukem
MARC Ambassador,
Cameroon
Odile is a senior researcher, holding a PhD in immunology. She has over 15 years experience working in the tropical infectious and viral diseases and has significant experience working in Medical Research Centres in Africa (Niger, Gabon, and now Cameroon). She is currently working at the CIRCB (Chantal Biya International Reference Centre for Research on Prevention and Management of HIV/AIDS) in Yaoundé, Cameroon. In addition to her administrative duties, she has been in liaison with the Centre and its Scientific Council and Ethics Committee. She recently received grants contracts from the Bill and Melinda Gates Foundation, the European Developing Countries Clinical Trial Partnership and the Elsevier Foundation. Her current topics are research on HIV (early infant diagnosis and resistance to antiretroviral drugs), bioinformatics, capacity strengthening, and health research ethics. Since 2009 she is the vice chair of CAMBIN (Cameroon Bioethics Initiative).